The Makepeace Family Web site
|
home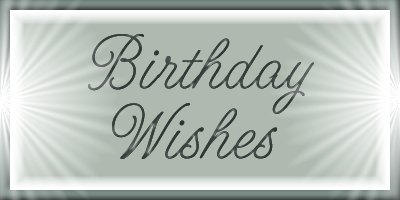 Artie

Unfortunately, the only thing I can offer for Artie's latest birthday

is to tell you about it as I remember it. No pictures came out.

Well, here it goes........I had planned a surprise birthday party

for Artie. I asked his two best friends Jeff Baldwin,

and Aaron Zepeda to get him out of the house. They volunteered

to take him fishing. Last minute, Jeff had to work but Aaron

was still free to get him out for me. Our heat pump broke

two days before the big day and for some reason it was hotter in

May than all summer long. Aaron came and got Artie and took him

fishing while I drug the swimming pool out for the kids

(at least they would be cool), baked the cake, and cleaned the house.

My girlfriends Laurie and Jenny arrived with their kids

and while the kids played we chatted and finished up. All that was

left was for the guys to arrive. Jeff got there and hid his truck.

I decided the ladies didn't have to since Artie would think

we were just passing time. Artie and Aaron pull in the driveway

and we light the candles. The candles burned so fast they

melted into the cake before Artie could even get upstairs so

he didn't have a hard time blowing them out. The rest of the

day was a blur. We got a day to hang out and relax despite the heat.

That was the best birthday I could give him (along with a DVD player:-).